4. The experimental images.
Previous page | Next page | Table of Contents
---
The images of the excised mouse esophagus are shown in the following figure. The PAR and PER images are shown to illustrate their similarity. The PAR image was a little brighter since co-polarized singly (or few) scattered illumination photons were accepted. The (PAR - PER)/PAR for the green channel is shown. Finally, the PAR - PER image is shown as an RGB image (see next page for close-up).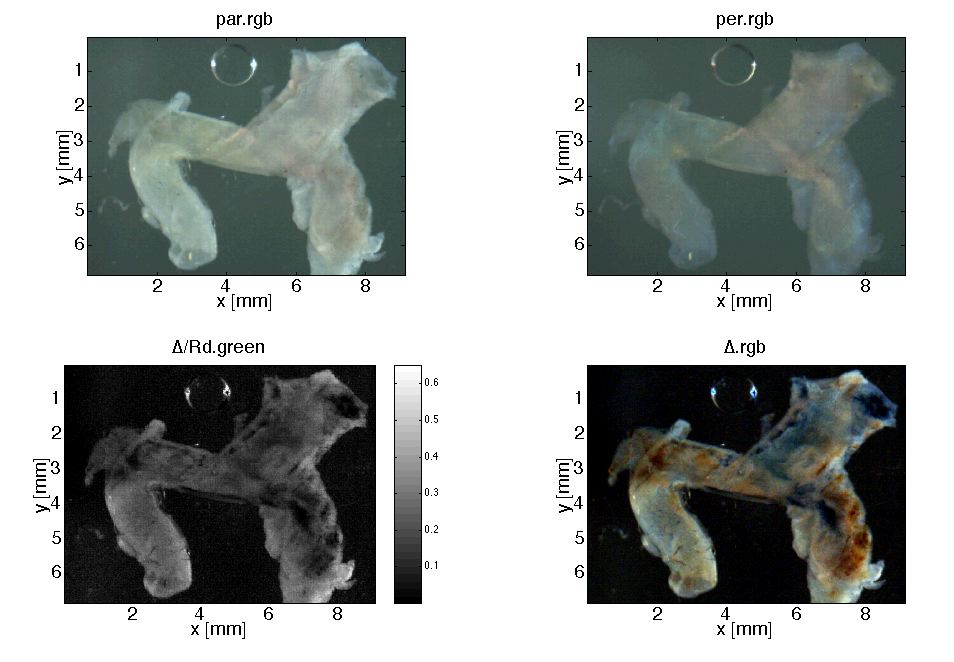 Figure: Excised mouse esophagus in buffered saline between glass coverslips. Upper left: PAR image. Upper right: PER image. Lower left: (PAR - PER)/PER for the green channel, scale = 0 to 0.65. Lower right: PAR - PER as RGB image (see next page).
---